Becoming a lawyer is no easy task. It takes years of hitting the books, late nights of studying through college and law school, followed by months of cramming for the bar exam. And then to actually land a good position in this weak job market – well it's really no surprise that applications to law school have been in a steep decline ever since the market crash in 2008.
And sometimes the biggest challenge faced by an aspiring lawyer comes at the end of the process – after you've landed an interview for the job of your dreams and then you find yourself sitting across the desk, trying to have a conversation with a lawyer who is an exquisitely cold fish.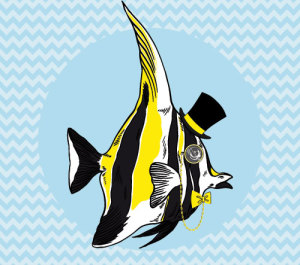 Let's face it. Some lawyers are lacking in the social graces – small talk is often not a professional's forte. And anyone who has interviewed with an old line firm like _____& ______ (fill in the blanks yourselves; we won't because we probably work for them and have friends there) has surely run into a stuffed shirt or two along the way – an interviewer who seems glum or bored or distracted, bereft of personality and unable to do anything other than make you feel discouraged about your prospects. One friend of mine tells a story about interviewing with a Wall Street firm where the partner actually fell asleep five minutes into the interview, only to be woken several moments later, when the ash fell off the tip of his cigar – this being back in the day when you could still smoke a stogie in your corner office on Maiden Lane.
So as a service to all the job seekers out there this Holiday Season preparing for their next round of interviews, our team of Kinney recruiters has prepared a list of suggestions about what to do if by luck of the draw you end up sitting across from one of those painfully shy or rude partners, whether sleeping or aware, who is having a hard time holding up their end of the conversation. Here's how to get your cold fish to start talking:
1. Of course with any interview your preparation should begin well before you're ushered into the room. With a little advance research you can easily learn where your interviewer went to school, how long they've been with the firm and with any luck some additional info, such as where they're from. You can also ask mutual acquaintances, such as a recruiter, or the person who set up the interview, for more insight. With your research complete, you'll have a few good talking points to use when the conversation hits a lull, as it surely will.
2. When you step into their office take a quick look around. See if there's a golf trophy, artwork or photos of their family on vacation that you can bring up casually in your conversation. Creating a personal connection is important in any interview but particularly when you're dealing with a cold fish. One thing you can always count on is that someone with children loves those kids, whether he/she sees them very often or not.