---
In-House Opening in China at Leading Internet / Social Media Company
Written by Evan Jowers
Friday, September 13, 2013
We currently have a very exciting and rare type of in-house opening in China at one of the world's leading internet and social media companies. Our client is looking for an IP Transactional / TMT / Licensing attorney with 2 to 6 years experience. The new hire will be based in Shenzhen or Shanghai. Mandarin is not required (deal documentation will be in English) but is preferred. A solid reason to be in China and a commitment to that market is required of course. This new hire will likely be US qualified (but could also be qualified in UK or other jurisdictions) and with experience and training at a top law firm's IP transactional / TMT practice and could be currently at a law firm or in-house. Qualified candidates currently Asia based, Europe based or US based will be considered. The new hire's supervisors in this technology transactions in-house team are very well regarded US trained IP transactional lawyers, with substantial experience at Silicon Valley firms. The culture and atmosphere in this in-house group and the company in general is entrepreneurial, team oriented, and the work is cutting edge, even for a cutting edge industry. The upside of being in an important strategic in-house position in this fast growing and world leading internet company is of the "sky is the limit" variety. Its a very exciting place to be in China for a rising IP transactional lawyer in our opinion, for many reasons beyond the basic info we can share here in this ad / post. This is a special A+ opportunity.
More >>
Print
E-mail
Asia Markets - Halftime Report
Written by Alexis Lamb
Monday, July 30, 2012
ASIA MARKETS – HALFTIME REPORT
It's a beautiful summer here in Hong Kong, with the monsoons (winds) blowing all of the nasty pollution away from city's skies and upward into southern China. This weather pattern generally means that Hong Kong summer skies will often be a clear robin's egg blue, even if the heat and humidity make outdoor activity, such as hiking, a rather steamy adventure. Fortunately, many of Hong Kong's great hikes, such as the hike to Sai Wan beach in the New Territories, end at some body of water where you can cool off in a clean, clear sea under a blue sky.


But, are the skies in the economic universe as clear as those in the meteorological one? The answer is, as always, 'It Depends'.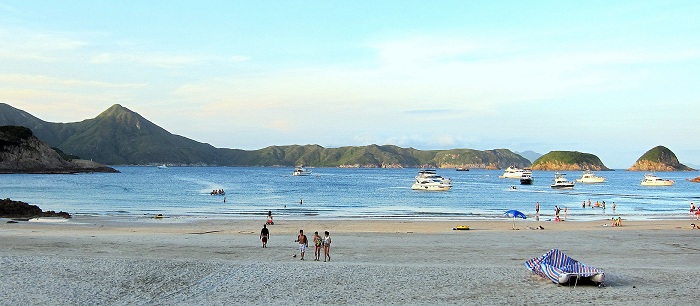 INVESTMENT GRADE DEBT
The main pockets of debt capital markets activity involve investment-grade debt offerings. These are not your high-yield (read: high-risk) offerings of 2007-2008 with 10%+ yields. In these uncertain times, investors are seeking to find the optimum point between yield and safety. They want to invest in debt securities which will offer more yield than, say, a treasury bond, but they want to minimize some degree of risk.
What this means for Asia debt capital markets is that many of the bond deals which are going through right now involve issuers with a heavy degree of state ownership, or some other factor which makes them a less risky investment. One lawyer at a top US firm here in Asia mentioned to me that bond issuers are scrambling to find any tie to, say, state ownership to increase the perceived safety of the investment in their securities. While the sovereign relationship tie with some issuers is as obvious as a 'Luke, I Am Your Father',with other issuers it's more of an 'I am your father's brother's nephew's cousin's former roommate'. Which should make the relationship to a sovereign entity absolutely nothing, yet into the prospectus it goes!
SOUTHEAST ASIA AND OTHER DEVELOPING ECONOMIES
Southeast Asia, heralded earlier in July as the 'engine for economic growth in the world' by British Foreign Office Minister Jeremy Browne, is a bright spot in a world of economic uncertainty. Hillary Clinton's trip to Asia earlier in the month was just as focused on economic issues as it was on security concerns, if not more so, as she promoted US investment in Southeast Asia. And it is Malaysia – not Hong Kong or Singapore – who is in position to take the crown of Asia's top IPO market in 2012. Robust domestic demand, coupled with a steady stream of investment, is helping to keep the regional 2012 GDP growth forecast of ASEAN economies at a modest, but resilient 5%.
More >>
Print
E-mail
A+ PE / M&A Opportunity in Hong Kong at Top 10 US Firm – 2nd to 4th Year US Associate (Mandarin Fluency and Top Firm M&A Experience Required)
Written by Evan Jowers
Thursday, July 12, 2012
We are working on a number of openings at present in HK / China, Tokyo and Singapore, but one in particular is impressive and urgent enough that we thought we should mention here (something that we rarely do in this column). The position is a Private Equity / M&A focused spot at a top US firm in HK. The ideal candidate will be coming from a top 15 US firm in NYC, other major US markets, or already in HK / China. This top 10 US firm is very selective regarding current firm and JD academics. Mandarin fluency is needed for this role. This is by any measure a top 5 Private Equity practice in Asia and the firm globally is considered on of the best PE practices among all major international law firms. The firm also has offices in mainland China. We have placed a number of lateral US associates at this firm in HK / China over the years and these associates (one of them now a partner) have had very positive experiences there. Further, we have been close for years with a number of partners at this firm in Asia and they are amongst our most favorite hiring partner clients, due mainly to our own high opinions of them and their reputation in the market, including feedback from our many associates placed on their teams over the years.
More >>
Print
E-mail
Does Your HK / China Recruiter and Recruiting Firm Have the Experience of Over 200 US Associate Placements in Asia and Positive References Available from Those Persons and Many Others, and Provide You a Full Team of Support?
Written by Evan Jowers
Thursday, June 14, 2012
We realize that many of our readers do get many cold calls from recruiters looking to break into Asia, some of whom have even had some modest success in the Asia markets placing US associates, perhaps with 1 to 10 to their credit. The cold calls are to be expected, especially if your name happens to be of Asian background and / or your firm website bio lists Mandarin, Japanese or Korean as a language you are fluent in. Expect the calls to only increase, even in what is a reduced lateral hiring market in Asia nowadays. Most of the callers are people who have very little experience in Asia but who will be very good in some cases at taking a tiny bit of information and spinning it into "yarn".

Read the full article at The Asia Chronicles.
Print
E-mail
<<

Start

<

Prev

1

2 3 4 5 6 7 8 9 10 Next > End >>
Page 1 of 24