ASIA MARKETS – HALFTIME REPORT
It's a beautiful summer here in Hong Kong, with the monsoons (winds) blowing all of the nasty pollution away from city's skies and upward into southern China. This weather pattern generally means that Hong Kong summer skies will often be a clear robin's egg blue, even if the heat and humidity make outdoor activity, such as hiking, a rather steamy adventure. Fortunately, many of Hong Kong's great hikes, such as the hike to Sai Wan beach in the New Territories, end at some body of water where you can cool off in a clean, clear sea under a blue sky.


But, are the skies in the economic universe as clear as those in the meteorological one? The answer is, as always, 'It Depends'.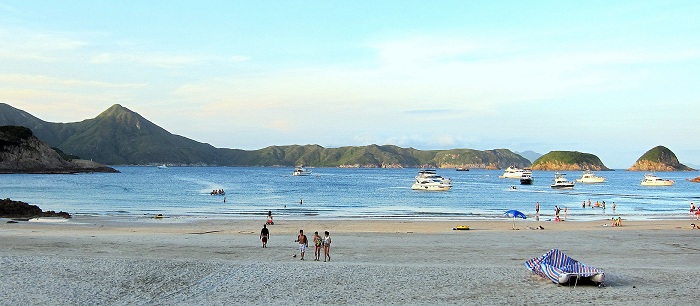 INVESTMENT GRADE DEBT
The main pockets of debt capital markets activity involve investment-grade debt offerings. These are not your high-yield (read: high-risk) offerings of 2007-2008 with 10%+ yields. In these uncertain times, investors are seeking to find the optimum point between yield and safety. They want to invest in debt securities which will offer more yield than, say, a treasury bond, but they want to minimize some degree of risk.
What this means for Asia debt capital markets is that many of the bond deals which are going through right now involve issuers with a heavy degree of state ownership, or some other factor which makes them a less risky investment. One lawyer at a top US firm here in Asia mentioned to me that bond issuers are scrambling to find any tie to, say, state ownership to increase the perceived safety of the investment in their securities. While the sovereign relationship tie with some issuers is as obvious as a 'Luke, I Am Your Father',with other issuers it's more of an 'I am your father's brother's nephew's cousin's former roommate'. Which should make the relationship to a sovereign entity absolutely nothing, yet into the prospectus it goes!
SOUTHEAST ASIA AND OTHER DEVELOPING ECONOMIES
Southeast Asia, heralded earlier in July as the 'engine for economic growth in the world' by British Foreign Office Minister Jeremy Browne, is a bright spot in a world of economic uncertainty. Hillary Clinton's trip to Asia earlier in the month was just as focused on economic issues as it was on security concerns, if not more so, as she promoted US investment in Southeast Asia. And it is Malaysia – not Hong Kong or Singapore – who is in position to take the crown of Asia's top IPO market in 2012. Robust domestic demand, coupled with a steady stream of investment, is helping to keep the regional 2012 GDP growth forecast of ASEAN economies at a modest, but resilient 5%.
More >>