We have seen a relatively slow biglaw lateral hiring market in HK / China in the first quarter of 2012, but things have nevertheless been fairly active for our Kinney Asia team, with 15 US associate and 2 US partner placements at law firms in Asia so far in 2012 at the following firms:
(* denotes multiple placements at the same office)
Ropes & Gray – Hong Kong
Allen & Overy – Hong Kong*
Skadden Arps – Hong Kong
Kirkland & Ellis – Hong Kong*
Linklaters – Hong Kong
Fried Frank – Hong Kong
Allen & Overy – Tokyo
Morrison & Foerster – Tokyo
White & Case – Beijing
Clifford Chance – Hong Kong
Baker Botts – Hong Kong
Vinson & Elkins – Shanghai
unnamed hedge fund – Hong Kong
unnamed hedge fund – Hong Kong
We are working on a number of additional placements now in Asia that we expect to
occur in the next few weeks.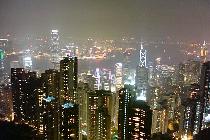 Last month, Evan Jowers and Yuliya Vinokurova were working from our Hong Kong offices (Alexis Lamb is based permanently there) and met with many senior US biglaw partners in town over the course of a couple of weeks, to get a better gauge of the market. There are always pessimists, but most opined that deal flow seemed to be picking up, although still not nearly to the level of the first half 2011. While 2012 is likely going to be as good as 2011, it will be back-end loaded with a strong second half (as opposed to a strong first half and a weak second half in 2011) and an improving but not so strong first half. We are seeing an increase in the number of transactional US associate openings just recently at top US and UK firms. While there have been M&A openings in recent months, those have now increased, and where there were hardly any US cap markets openings in HK / China for months, now there is suddenly a "double handful" of those too (this has been a pleasant surprise and is a new and encouraging development in the market).
Our most impressive junior to mid-level US cap markets candidates are even starting to get interviews at top-four US cap markets practices in China, something we have not seen for months (due to hiring freezes and / or restrictions in those groups since late last summer). Also, we have a larger than usual number of PE / M&A US associate openings in Asia, to go along with some project finance, fund formation and litigation US associate openings. We are also working on another hedge fund in-house opening in HK at present. Tokyo and Singapore are both also improving lateral markets for US associates right now, with deal flow being strong or at least steady at most top international firms in both cities.
Please feel free to reach out to us at asia@kinneyrecruiting.com if you are interested in hearing more details about these openings or would simply like to discuss the Asia markets and your prospects for a potential future move there from US, or within Asia.
Keep in mind that cold callers will always call with news of openings at the more prestigious and / or buzz-worthy firms in Asia, but in most cases (especially in a slow hiring market), they are simply inventing news of openings, and news of their alleged close relations with hiring partners they have never met, in order to get your attention and perhaps get fists on your resume. We can't even remember all the times when someone we have been working with has been worked into a lather by someone spinning a yarn on the phone, only to find out from us that we just talked to the relevant partner X days before, and we'll call again, but they are not hiring.
In reality, especially when the lateral market is not-so-hot in Asia, firms will go to only one or two recruiters to ask for their help when they are thinking of starting to hire again. Such soft openings are not publicized. Further, hiring partners don't have the time to take calls from recruiters in general, with the exception being that they will always try to be available for a recruiter who has helped build their team (or helped built a friend or colleague's team) and who they enjoy discussing the market with. When Evan Jowers and Robert Kinney frequently visit Hong Kong for week or two, they typically have 8 to 10 meetings a day, about half of these being with US partners at top firms. These meetings (and numerous phone calls) don't simply occur because they are recruiters who make placements in Asia. They occur because, as a firm, we have built up close relations with these hiring partners over the course of years of working with them and / or their colleagues.
Although the lateral hiring market is improving, there are many top US firms in Asia that are simply not hiring US associate laterals at present and also there are firms which need US associate hires in HK, but are going to be hard pressed to hire those without HK qualification, due to an expected or recent HK practice addition causing ratio issues.
Evan Jowers and Robert Kinney will return to Hong Kong in a few weeks and we will give you their report on the market then. Alexis Lamb is of course based permanently in Hong Kong and spends time in Singapore as well. Evan will also be in China for most of June and July.
Please feel free to contact us any time at asia@kinneyrecruitng.com and also check out our (almost) daily blog at www.theasiachronicles.com.